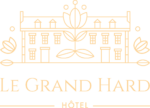 19 gezellige kamers in verschillende categorieën in een familiale sfeer

Hier kan u terecht voor avondmaal, lunch en ontbijt

Gites op Domaine Utah Beach
Onze gites bieden u alle comfort in een mix van modern en traditie, een ideaal onderkomen om uw vakantie door te brengen.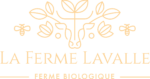 Het rundvlees van het domein: Utah Beef, Limousin runderen enkel met gras gekweekt
Le Domaine Utah Beach Grond, geschiedenis, passie
Activiteiten op Domaine Utah Beach
We hebben een zeer gevarieerd aanbod, aarzel niet om ons raad te vragen bij het organiseren van uw uitstappen in deze mooie streek
Domaine Utah Beach strekt zich uit over 170 ha natuurgebied, met weilanden en biolandbouw in het typische bocage landschap met zijn hagen en dooraderd met riviertjes.
In het hartje van het Parc Naturel des Marais du Cotentin et du Bessin, ligt het domein op slechts 3 km van Utah Beach, het landingsstrand waar Theodore Roosevelt op 6 juni 1944 met de geallieerden aan land kwam.
Sainte Mère Eglise ligt op 10 minuutjes en de Mont Saint Michel bereik je vlot in anderhalf uur.
Het hotel en het restaurant zijn tijdens de winter gesloten. We zien u graag terug vanaf 1 april 2022.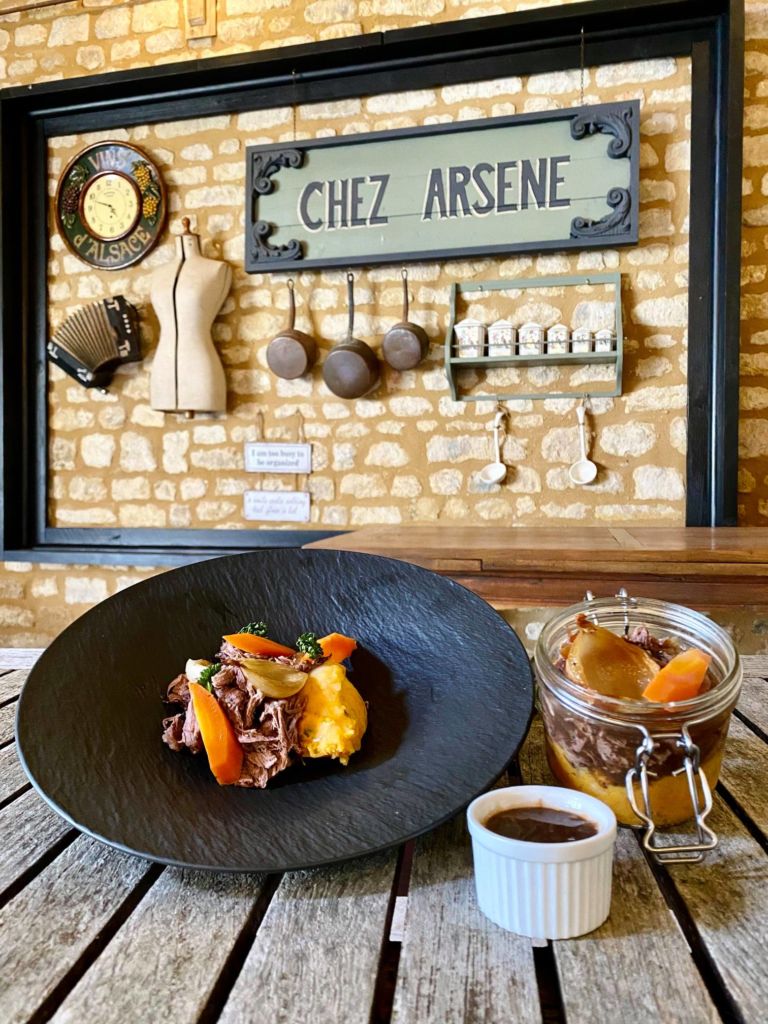 Elke avond stellen we onze suggesties voor met minstens 3 voorgerechten, 3 hoofdgerechten en 3 desserts.
Op basis van verse en locale producten wordt er dagelijks gevarieerd.
Op zondag is er BRUNCH van 11.30u tot 14.00u
Voor meer info : bel naar +33 233712574
The food was absolutely fantastic. All organic and BIO. Can't say there praises enough. All staff speak English for the non-francophones out there. Very country style, the farm is located on the premises and everything that makes it to the table is procured from less than 5 kilometers away. Wonderful for family, couples, or friends. The farmer is there to help pair your foods with a myriad of local organic wines. Wonderful experience all the way around!!!
Bella struttura in piena campagna , atmosfera da vera Normandia, camere grandi e pulite , colazione ottima e abbondante. Ristorante ottimo , bar molto tipico ,con bigliardo ! Non vorresti più ripartire !
Hugh Daughtry
2022.05.21.
Stayed two nights while touring the D Day sites. Wonderful inn and restaurant. Comfortable, peaceful rural setting. Staff was very nice and the restaurant was excellent. Perfect location for touring as well. Highly recommend!
I hesitate to write a glowing review for fear of putting this hidden gem on the map, but that would be patently unfair. This is a marvelous inn that boasts a beautiful country setting where the only sounds are the wind in the trees, the birds singing and the soft crunching of guests' feet on the gravel drive. First, this is rated as a 3 star hotel, but it is definitely a 4 star. Big, clean rooms, beautifully appointed bathrooms and comfy beds create a wonderful place to rest and sleep. Second, the location is only a 2 1/2 mile walk across beautiful pastures populated by horses and cows to UTAH Beach. For those of you Band of Brothers aficionados, Brecort Manor is a 1 mile stroll in the other direction along picturesque country lanes bounded by hedgerows, or "le bocage" as the French call it. It is a short car drive from all the major D-Day sites. Third, this is a working farm. You get some wonderful farm to table entrees, and the charcuterie is outstanding. This is not a large operation, and the dinner menu did not change the three nights we stayed there. While the selection is not large it is very good. The wine selection is limited as well, but more than adequate. As is frequently the case in the provinces, some of the staff were tentative English speakers and appreciated that I speak French. Still, the staff was friendly and attentive. The lady who was the manager speaks excellent English so nothing gets "lost in translation." This trip to Normandy whetted our appetite to go back for a longer visit, and part of that is to stay Domaine Utah Beach.
Nadine Brusseleers
2022.05.17.
Nous avions une réunion professionnelle à proximité et nous avons passé une nuit chez vous avec un autre couple. Nous avons été agréablement surpris par la propriété bien entretenue et les chambres bien équipées. Le repas du soir était plus que digne. Tous les plats ont été présentés avec beaucoup d'enthousiasme et ont dépassé nos attentes. Le petit-déjeuner était également excellent. Par coïncidence, nos compagnons de voyage ainsi que nous-mêmes, sont actifs dans le monde du bio et l'accent est mis sur les produits biologiques. C'était vraiment un plus. Après ces moments difficiles du au covid, nous ne pouvons que vous souhaiter un nouveau départ sur les chapeaux de roues!
Frédérique LEPATRON
2022.05.08.
Une magnifique découverte avec une table digne de ce nom, repas excellent et tout en finesse. L accueil parfait et la chambre très spacieuse et au calme. Rajouté à cela un cadre verdoyant et ressourçant, ce lieu est sans aucun doute un grand coup de cœur!
Harmony Clove
2022.05.07.
THE best dinner we've ever eaten in 30 years of life 🤌🏽👏🏽 Farm-to-table, menu rotates daily, and the staff welcome you like family. Absolute perfection.
I have never had food this good in my entire life. Everything about this hotel is exceptional.
Vincent Martenot
2022.05.01.
Anita Clauwaert
2022.04.29.
Wij verbleven 5 dagen in de gite Lavalle. Het was fantastisch goed. De laatste avond gingen we eten in het restaurant. Het werd een gezellige avond met een perfecte, meer dan vriendelijke bediening en een even perfect menu. Enkele sterren waardig. We komen hier zeker nog terug.