Domaine Utah Beach includes 170 hectares of nature reserve, grassy pastures and organic farming in the middle of the typical hedgerow scenery veined with numerous rivers and ditches.
Domaine Utah Beach is situated in the stunning nature reserve Parc Naturel des Marais du Cotentin et du Bessin at only 3 km from Utah Beach, where Theodore Roosevelt landed with the Allies on June 6 1944. Sainte Mère Eglise is only 10 minutes away and the Mont Saint Michel can easily be reached in one hour and a half.
The restaurant and the hotel are now closed for winter till April 1st 2022.


For your stay in one of the 17th century buildings you can choose one of the 19 hotel rooms of Le Grand Hard or one of the 4 gites of Ferme Lavalle.
You are most welcome at the restaurant of Domaine Utah Beach, Chez Arsène, where we propose our birstronomic cuisine. You can relax in our cosy bar, where you can find a wide range of games. The beef and veal from our organic farm, also served at our restaurant, is offered for sale too. A holiday with your horse is possible, our complete accommodation with stables and paddocks is at your disposal.
A special lifestyle, one of a kind!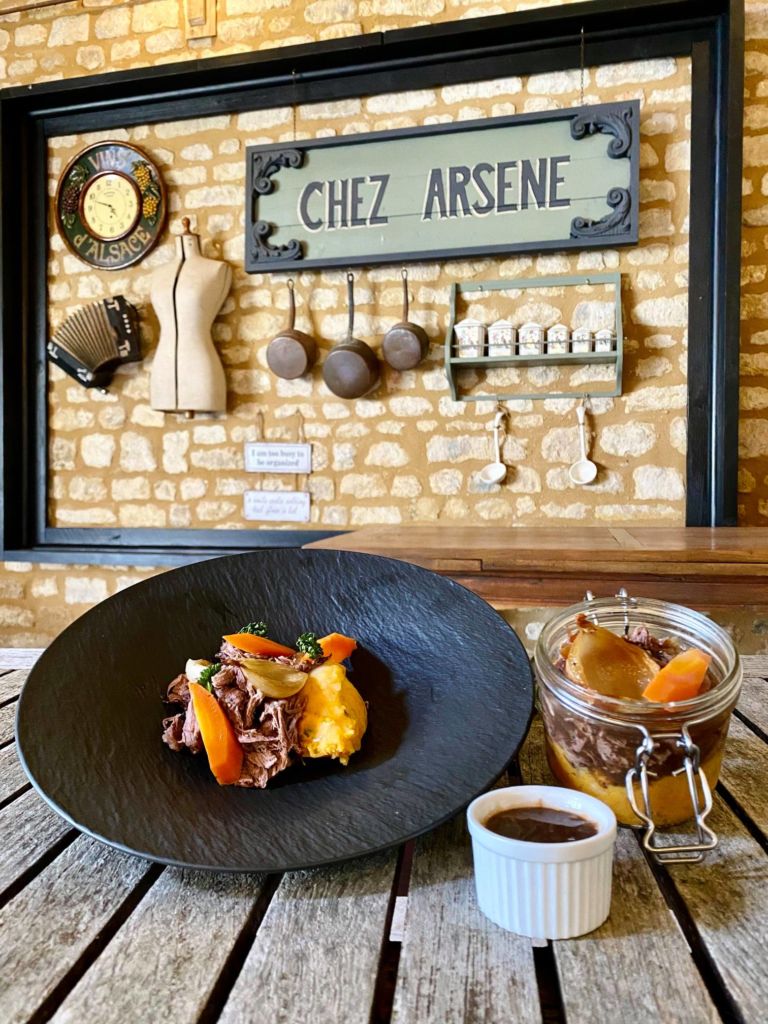 Our restaurant is now closed for winter till April 1st 2022 !
From August 1st the restaurant will be open to everybody, but only on reservation and with 'pass sanitaire'. Daily from 19hrs till 21hrs.
A daily fresh cooked 3-course menu based on local produce will be presented. On Saturday evening a choice between 3 starters, 3 main dishes and 3 desserts will be possible.
If you want to know what's on the menu, give us a call +33 233712574